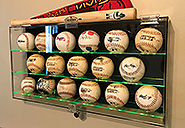 Everything we produce is done in-house. We have plastic cutting, machining, buffing & polishing, flame-polishing, laser engraving, laser-cutting, and acrylic heat bending (line bender & oven). We are centrally located in the United States to quickly ship our pieces anywhere. Worldwide shipping is available.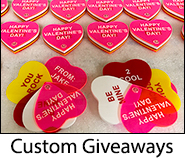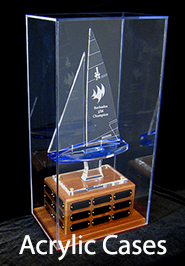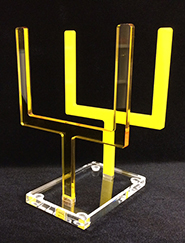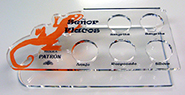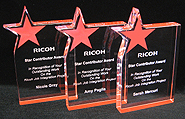 · Central Plasticworks Home
· Sailing Trophies Home
· Surfing Trophies Home
· Tequila Trays Home
· All About Ordering
· About Our Pieces
· Custom Awards
· Quantity Discounts
· Shipping Information
· Frequently Asked Questions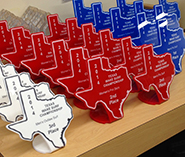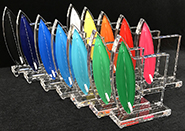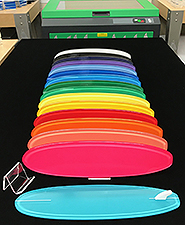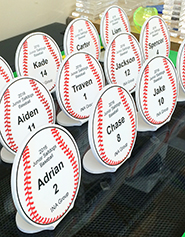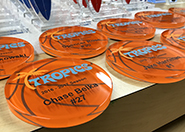 "...Your trophies were beautiful and most importantly, delivered on time and without error! ... The fact that you accomplished this in the French language with it's many accents is doubly remarkable and particularly appreciated." P.F., Quebec, Canada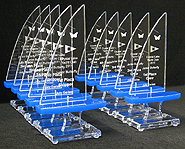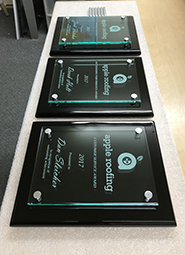 "...With another short notice order (5 days) you got them to our doorstep a day early. Thanks to you and all of your employees who made this happen." T.C., North Carolina

Our Facility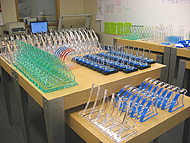 "There was nothing but good comments about your workmanship and design...I would have been really disappointed if I had not managed to win one. Personally, I think they are the nicest trophies I've seen in a long while, and the price was certainly right." B.W., Lake Geneva, WI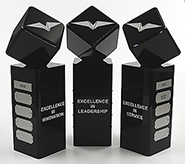 SNEEZE GUARDS - We can get you protected!
We design and manufacture sneeze guards for businesses, restaraunts, stores, office desks, and various industries seeking protection.
Our sneeze guards are produced from clear acrylic and are available in several different sizes. If you don't see a specific size, we can custom produce one for you! Just let us know your specifications, and we can work up some pricing.

If you are going to mount the sneeze guards directly in place with screws (for example, a store checkout lane), we can drill the sneeze guards with a specific hole pattern, if necessary.
| | |
| --- | --- |
| 1/8" thick acrylic, 36"L x 24"H sneeze guard. Shown with 10"L x 3.5"H, bottom center cut-out. | |

Acrylic sneeze guard upright and cross support, assembled.

Sneeze guard cross supports are laser-cut and drilled at the ends of the slot, providing added strength. The size is 10"L x 6"H. The slot is 3" long. Combined with the 3" long slots in the sneeze guard, there is 6"H total stability.

Assembly is simple! The pieces slide right together!

Sneeze guard, corner slot
The 3"L slots on the sneeze guard are cut 2" in from the side edges. For added strength, after we cut them in place, they are drilled at the ends of the slots. This provides added strength to them.

After production of the sneeze guards, we run a blade around every exposed edge, to take off any sharpness.


Our standard cut-out for the bottom of the sneeze guard is 10"L x 3.5"H with radius corners, centered. If you need any other size, just let us know when ordering!
Pricing for our 1/8" thick (0.125"), acrylic sneeze guards:

24"L x 24"H with bottom center cut-out, $30.00
24"L x 24"H with NO center cut-out, $30.00

36"L x 24"H with bottom center cut-out, $38.75
36"L x 24"H with NO center cut-out, $38.75

48"L x 24"H with bottom center cut-out, $51.75
48"L x 24"H with NO center cut-out, $51.75


Each sneeze guard comes with the upright (main piece), and 2 support cross pieces